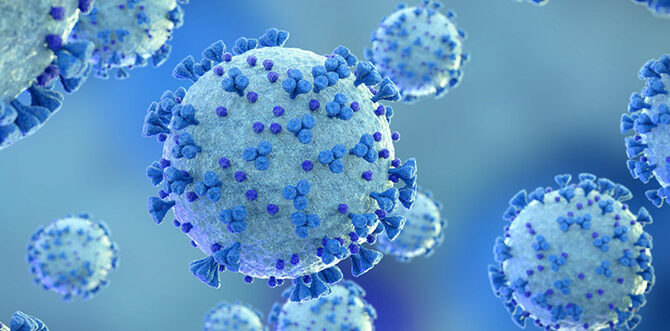 COVID-19 has been a serious concern since March of 2020 and though most residents across the US are following safety protocols and getting vaccinated against the virus, news of COVID variants has become a cause for concern throughout the population.
To help make sense of what the Delta variant is and what individuals can do to protect themselves, we have compiled this short, informative guide regarding the matter below. Read on to learn more.
What is the Delta variant?
The Delta variant is a new strain of COVID-19 that, according to the CDC, is more than twice as contagious as the first strain of the virus, and tends to cause more severe symptoms than the original virus.
Individuals infected with the Delta variant are more likely to be hospitalized than those who became infected with the first strain.
How can you protect yourself?
It's worth noting that the greatest risk for transmission and infection is in the unvaccinated population. That said, if you have not yet been vaccinated, it's a good idea to schedule an appointment with us as soon as possible.
While vaccinated individuals are not 100% free from the risk of infection or transmission, they are significantly less likely to contract the illness. Should they come into contact with it, vaccinated individuals also spread the virus for a shorter period of time than unvaccinated individuals.
In addition to getting vaccinated, it's also important to continue following the recommended protocols to avoid coming into contact with COVID-19 and the Delta variant.
Wear a mask when you're out in public. Masks should be medical-grade, filtered, and/or contain several layers. A bandana, shirt, or scarf is not effective enough to be considered a proper safety precaution. Additionally, a plastic face shield does not protect individuals from droplet transmission as well as a medical-grade mask.

Masks should be worn over the mouth AND nose to be as effective as possible.

Maintain social distancing. Stand at least six feet away from other people whenever possible.

Wash your hands frequently. Wash your hands with soap and water frequently, lathering for a full 20 seconds before rinsing your hands, and avoid using hand-dryers. When a sink and soap are not available, you can use hand sanitizer.

If you're not feeling well, stay home. Even if you're fairly certain that you have a simple cold, stay at home if you're sick so that you're less likely to spread illness to others.
Resources
For additional information about the Delta variant and COVID-19 in general, please visit reputable medical sources, like those listed below.
CDC- https://www.cdc.gov/coronavirus/2019-ncov/variants/variants.html
WHO- https://www.who.int/emergencies/diseases/novel-coronavirus-2019
Healthy Children- https://healthychildren.org/English/health-issues/conditions/COVID-19/Pages/default.aspx
NIH Data- https://datascience.nih.gov/covid-19-open-access-resources
Leave a reply